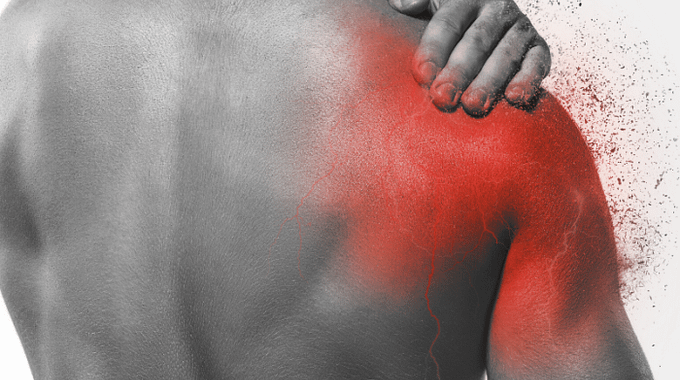 Why does my shoulder hurt?
Why does my shoulder hurt?
By: Dr. Daniel Klerer
Many patients walk into our office with shoulder pain. Some walk in reporting a specific mechanism of injury, for example a fall, pain during a lift, or even something like throwing. However, most patients walk in with shoulder pain and can't recall a specific mechanism that created the recent pain. Regardless, it is important to determine what functional deficits are evident and what structure(s) are causing the pain.
Shoulder pain patients present in many different ways and with different degrees of dysfunction and pain. Some of the most common presentations we see in the office include an inability to lift the arm overhead, or above shoulder level, pain with reaching, weakness with external and/or internal rotation and tenderness around the area. Usually, these symptoms are accompanied by the saying, "I haven't done anything different."
This saying is, most of the time, an explanation as to why there is pain or dysfunction in the shoulder! The majority of shoulder injuries we see in the office are the direct result of repetitive strain or overuse. Usually these repetitive stresses put on the shoulder are due to poor choices in the gym or in every day life that can be avoided!
Doing overhead exercises with weight creates impingement in the shoulder, which leads to pain. Focusing only on our "push" musculature like our chest and biceps and neglecting our smaller, stabilizing, rotator cuff muscles creates a muscular imbalance around the shoulder. This leads to a "stretching" of the posterior rotator cuff muscles, and stretched muscles are not at their peak strength, which causes them to overwork. This leads to adhesions, and a "strain". This process occurs over time, and the muscles figure out ways to compensate, until they can't anymore. Hence, "I haven't done anything different!".
So, the rotator cuff is weak and painful now. The question that gets asked often is, "can't I just strengthen it in the gym?" The answer is always, not right now. Putting weights into the hands of a poorly functioning rotator cuff will only strengthen the issues that are already there. Treatments needs to be done first, to settle the area, activate the muscle, and THEN, exercise and weights can be introduced for long- term sustainability. Without it, the shoulder will head right back down the path it was heading prior to feeling pain!
Treatment on a shoulder that has taken years to build up weakness, adhesions and pain is not usually a quick solution. It takes time to activate muscles, break up adhesions and retrain movement patterns. Patience and compliance are some of the most important factors when going through this kind of injury. Treatments usually include acupuncture therapy, soft tissue therapy and mobilizations. Exercise therapy is also very important but can only be utilized once treatment goals have been reached.
The first step when dealing with shoulder pain is always to get assessed to have a diagnosis, which will allow the treatments to be focused on the specific cause of pain. Once the pain and dysfunction have been resolved, it is so important to talk to your health care provider about doing the right exercises at the gym and eliminating the wrong ones in order to have a healthy and pain free shoulder that is sustainable over time!