Elite Performance Consulting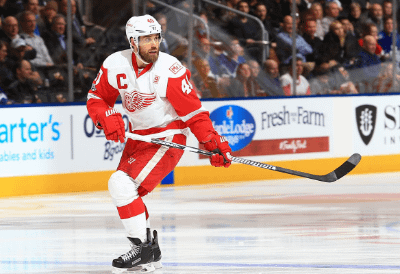 "I'm grateful to have played 1082 NHL games and know that would not have been possible without Dr. Green by my side. Dr. Green always found the solutions needed to keep me in the game and playing at the level I was accustomed to."
"Dr. Green has not only helped me fine tune my body in a sense of preparation, recovery, and injury prevention & correction, he has also helped my strategic approach to all of the above."
"Dr Green is the single biggest reason why I've been able to continue playing hockey. Whether it's been his own knowledge and expertise or his will to find the best in the field amongst Doctors, rehab specialists etc. Since meeting Aubrey I knew I was always coming back. He puts everything he has into his work and I'm proud to call him my friend."
"Throughout my career, Dr. Green was paramount in my injury recovery but more importantly, a pinnacle force in preventing future injuries and optimizing my performance. He was a wizard in identifying the problems and building the necessary solutions to keep me in the game because he understands the complex physiology and psychology of athletes."
"I was coming off my second back surgery and knew I needed to find solutions. My surgeon in New York referred me to Dr. Green, who identified that a previous injury to my ankle years earlier needed to be corrected. He put forth a plan and a team to solve all my issues. It helped me tremendously; I'm back to feeling strong and confident."
Dr. Aubrey Green works with professional athletes, world-renowned performers and entertainers, and business executives in the areas of sustainable health, performance and optimization.
PERFORMANCE OPTIMIZATION
INJURY PREVENTION AND STRATEGIC PLANNING
PRE- AND POST- SURGICAL ENHANCED REHAB AND RECONDITIONING
INJURY CORRECTION AND SUSTAINABILITY
STAY AHEAD OF THE CURVE
In order for athletes to reach maximum potential, prevent injuries, and have a sustainable career, it must be done with detailed planning and a focus on the individual athlete's needs. All too often, the "healthy" athlete waits for an injury before they address the problem, which is destined for failure. Dr. Green helps his athletes stay ahead of the curve through the integration of the right systems, personnel, interventions, strategic planning and risk management. Dr. Green's approach helps top level athletes regain function, maintain maximum performance and achieve their ultimate potential within their sport.
Dr. Green's approach focuses on:
Enabling a complete assessment and diagnosis utilizing multiple modalities.
Implementing a targeted, focused, results oriented management plan specific to the athlete.
Finding medical solutions when the typical approach has failed.
Building a plan of management that integrates best in breed systems and personnel to continually yield the desired results.
Performing regular evaluations and implementing adjustments to sustain results and maximize performance.
Dr. Green's athletes have been statistically proven to:
Have a longer career.
Sustain high level performance longer into their career.
Return to play from injury quicker.
Sustain play following an injury.
Solutions always exist and results are what matter most none of which are possible without the drive, commitment and greatness within the athlete.